944 v8
Hace poco, rebuscando por internet, descubri una pagina donde hablaban de una "canibalizacion" de un 944 al que habian puesto un motor V8. Pongo aqui las fotos y elt texto original, en ingles, donde lo comentaban: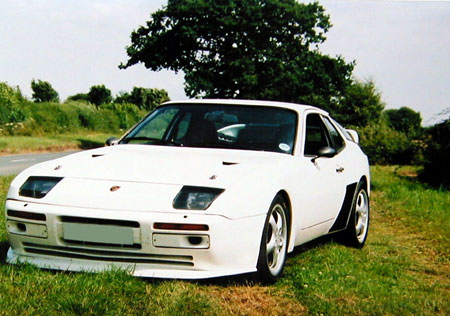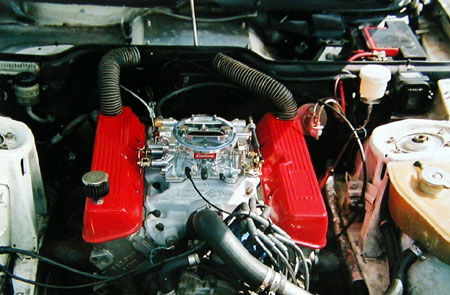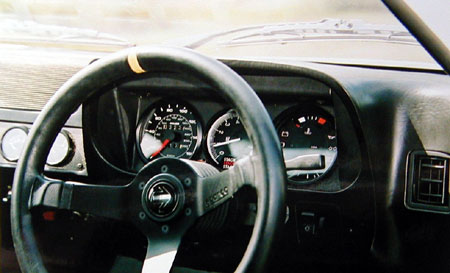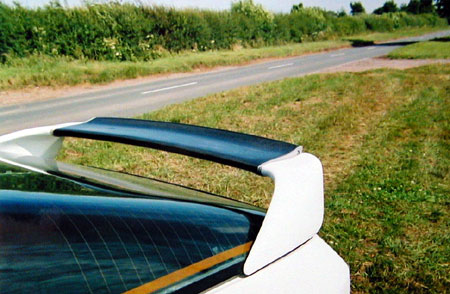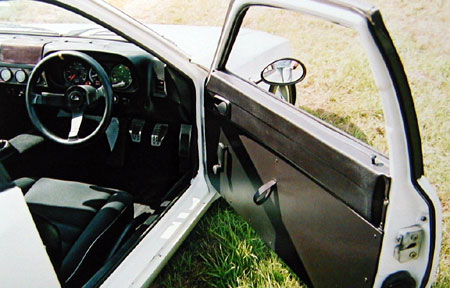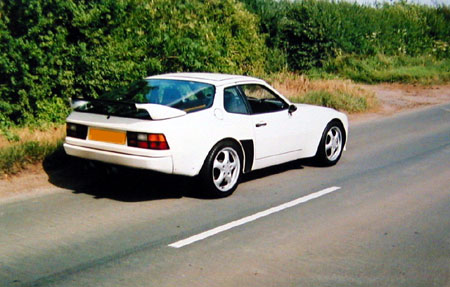 PORSCHE 944 V8 Wednesday 21st January


Iguana investigates a rather unique 944; this one has a V8 under the bonnet!
944/968 owners are a loyal bunch and you won't hear many moans from them about their wagons. Well okay, perhaps bribe them with half a shandy and a Wagon Wheel, and they may admit a couple of failings.
Most owners agree that the normally aspirated versions - even in three litre S2 and 968 forms, could really do with a bit more grunt. Also if pushed most agree that the big four cylinder engines are not the most tuneful internal combustion engines on earth.
The owner of this rather unusual 944 certainly agrees with this attitude. He may work in the rather secretive and high tech world of Formula One (at his request for secrecy I will refer to him as Mr X), however he has rather a soft spot for 944's and had a cunning plan to address the issues of engine note and extra power in order to create himself a fun and unique road and trackday toy.
The car started life as a cheap and cheerful 2.5 Lux and provided Mr X fun daily commuter transport. However it was obvious that a bit more power wouldn't go amiss and when the option on a rather special V8 came along he just couldn't resist.
Now shoehorning the V8 into the 944 was not enough of a challenge for Mr X, so just to make things interesting there are a few genuine ex F1 car bits smattered around the place too!
So what V8 is it then?
The heart of the matter was acquired for a very good price from a friend and is an ex TWR Rover 4.3 V8, built to what is described as a medium fast road spec.
It features Cosworth pistons, Mahle Rods and a Piper camshaft. The fueling is taken care of by an Edlebrock 500 four barrel carb, while a custom exhaust system featuring tubular manifolds, and a single silencer (which doesn't do a lot of silencing!) allows the rather glorious V8 rumble to exit. An electric water pump and a pair of radiator fans from a certain WRC car, help keep the whole lot cool.
The best bit is the whole set up actually weighs 10kg less than the 2.5 Lux engine that was removed!
Ohh! me box…
The power is currently transferred to the tarmac by the standard Lux gearbox and running gear. However the strains inflicted by the V8 - with double the power & torque of the original engine - are beginning to show and an LSD equipped 944 Turbo gearbox will be finding its way in there quite soon.
The gearshift however is far slicker than normal - this is thanks to another Mr X special, a short shift linkage constructed from rather pricey titanium.
Interior
The interior follows the 968CS theme, in fact the front seats are currently non Recaro CS items. Most of the excess weight such as electric windows, rear seats, spare wheel, soundproofing and unnecessary lard has been binned and lightweight black carpet covers the floor and boot area.
Exterior
The front wings are turbo items, the Bonnet is lightweight GRP, the popup lights have been binned & replaced with replica 924GTS/R jobbies and the front splitter & brake cooling ducts are Turbo Cup type items.
The rear wing is something rather special, that's not cheapo Halfords stick on carbon film, its genuine F1 spec carbon fibre and was cooked in the carbon ovens alongside F1 nosecones etc. It weighs about the same as a postage stamp and to have one made the same way by an F1 team, it would set you back a cool £15k or so!!!
A set of 17 inch cup wheels have replaced the old teledials, while a can of tyre mousse in the glovebox provides the spare wheel duties, because the spare wheel well went under the knife in order to smooth out the rear end.
Oi Skinny- how much do you weigh?
Being based on an early standard 944 Lux this was hardly a lardy car, as even in standard form it weighed approx 1180kg. (S2's Turbos & even the 968CS were over 1300KG).
The Atkins diet that has already been undertaken - plus the planned GRP rear hatch and plexiglass rear and side windows, should see the Lux comfortably dip under the 1000kg barrier.
Suspension
As with many aspects of the car, the suspension is under constant revision. At present the front end is running 350lbs front springs mated unusually to new but standard spec shocks, the rubber top mounts have been binned & rose jointed (as have the rear ARB mounts).
The rear end features Konis from a 944 Turbo Cup racer and 100lbs coilover assisters coupled to the standard torsion bars. On the road Mr X finds the coilovers are a bit excessive, with the rear end skittering all over the place on a typical B road, so currently for road use the shocks are backed right off.
On the road
A quick prod of an ex F1 car starter button (no I didn't realise an F1 car had one either) and the V8 rumbles and growls angrily into life - did I mention it only had a single silencer and sounds great!

My right foot also got a little treat, because a real ex F1 car throttle pedal lurks in the footwell. It may no longer control something like 900bhp of snarling V10, but as I'm more likely to realise my Minogue, Lopez and Diaz hot tub fantasies than experience a drive in a modern F1 car, a genuine F1 throttle pedal under my foot is enough to a least raise a …..smile!
Driving the beast the first thing I noticed was torque, rather a lot of it! Well no actually that's a lie, the glorious rumble of the V8 is the most over-riding element, did I mention it sounds great!
The engine had only just been run in for my drive and was yet to be set up on a rolling road. The current spec should - I'm told - produce around 300bhp and 300lbs/ft, so with roughly 1000kg to propel its certainly pretty nippy & feels far swifter on the road than an S2, 968 or standard 944 Turbo. Oh and I'm not sure if I mentioned it, but it sounds great.
Get ya arse out!
Despite the differences in set up, the handling is remarkably similar to a 968CS, its firm- but fine for even UK B roads and still remains perfectly balanced. Of course the tail could still come round to play with enough pressure on the fun pedal, but due to the lack of LSD & the balance given by the 944s transaxle it's a pretty civilised drive. (In the dry at least).

The next step
As with most project cars the tinkering is never finished and even for the engine alone Mr X is already investigating options for even more power. A more aggressive cam is perhaps on the cards over the winter, also rather more radically he is also considering an increase in capacity to over 5 litres and perhaps a supercharger to top it all off!
Wossit all cost then?
In simple terms for an extremely rapid Porsche it has cost naff all! The total budget to date comes in at under £6k. Not bad considering it has the potential to embarrass Porkers costing well over £60K!

Obviously this is not a conversion that can be undertaken with a few screwdrivers & a spare hour or two on a Sunday afternoon, but neither is it rocket science & most good home mechanics would be able to achieve the same given enough time. (The F1 bits might be a bit harder to come across though!!)
Conclusion
I loved it! Certainly if I could have persuaded Mr X to sell it- it would currently be gracing the driveway at Lizard towers, well only when it was not out terrifying 911s on trackdays that is….
Oh and finally, did I mention it sounds great!